Guided Barnstable Harbor Tours and Catered Picnics on Sandy Neck
For those not interested in catching fish, Capt'n Avery can take you on a Barnstable Harbor Tour. Bird Watchers, Nature Lovers and Tourists enjoy the chance sit under an Osprey Nest, visit an Arctic Tern Nursery, watch Great Blue Herons flying low across the marsh, see Gannets dive-bomb their prey, or the orange billed Oyster Catchers.
You can see the Sandy Neck Lighthouse "up close" and enjoy the picturesque beauty of Barnstable Harbor. Barnstable's 10-12 foot tides offer you the chance to travel deep into the marshes, as well as almost walk on water.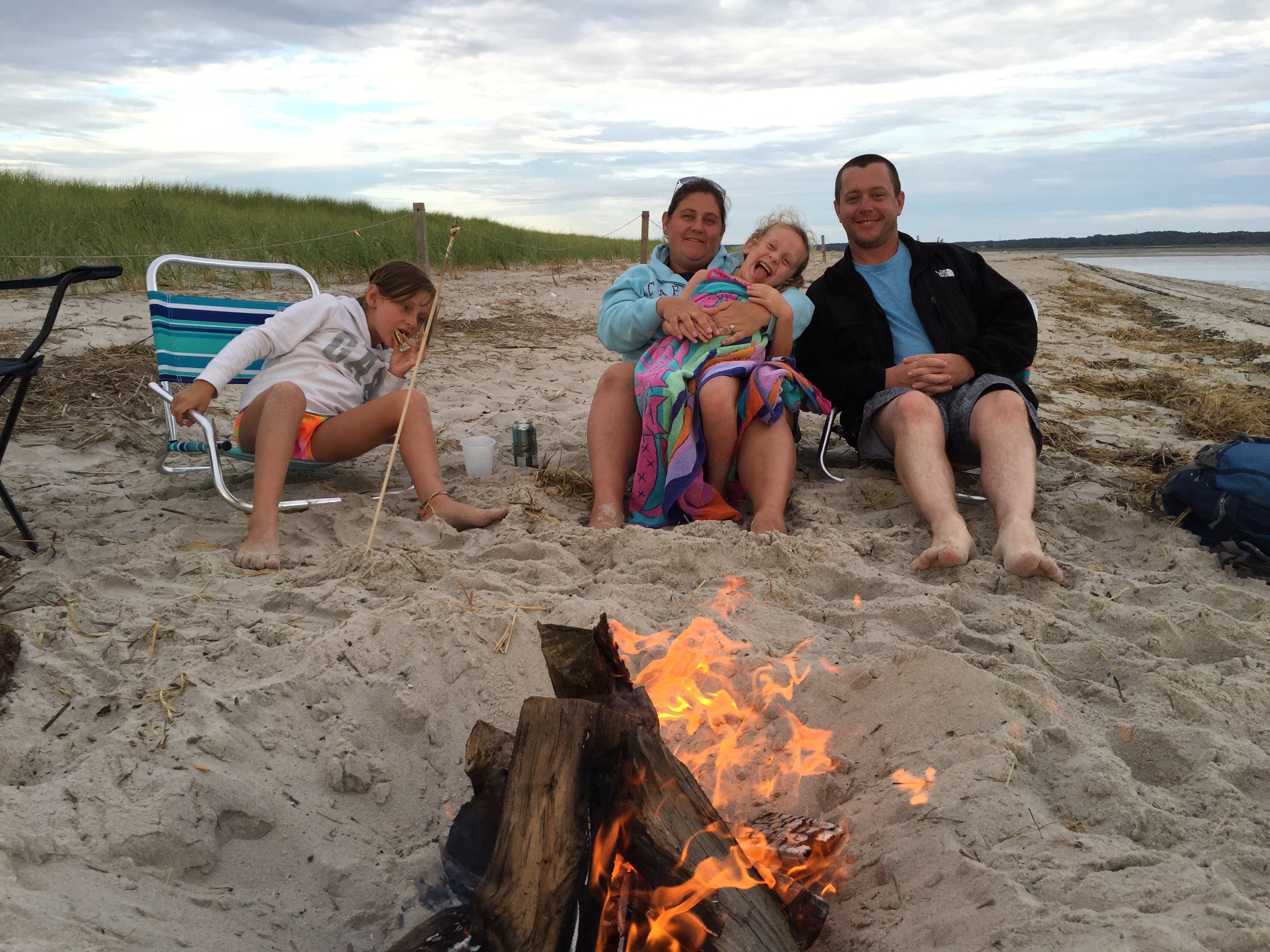 Salty Fly Cape Cod offers Catered Dinner Picnics on Sandy Neck. Live like a local Cape Codder and enjoy a once in a lifetime experience with Chef Sally & Capt'n Avery. Watch the sunset and the moonrise as you sit around the campfire enjoying fine food on Barnstable Harbor's Sandy Neck.
We will pick you up at the Barnstable Marina and transport you to Sandy Neck. Waiting for you will be Chef Sally, a campfire, beach chairs and some good home-cooking. Casual attire and water shoes required. Bathing suit recommended as you will have to get your feet and legs wet disembarking and boarding the boat at Sandy Neck.