Guided Barnstable Harbor Tours and Catered Picnics on Sandy Neck
For those not inter­est­ed in catch­ing fish, Capt'n Avery can take you on a Barn­sta­ble Har­bor Tour. Bird Watch­ers, Nature Lovers and Tourists enjoy the chance sit under an Osprey Nest, vis­it an Arc­tic Tern Nurs­ery, watch Great Blue Herons fly­ing low across the marsh, see Gan­nets dive-bomb their prey, or the orange billed Oys­ter Catch­ers.
You can see the Sandy Neck Light­house "up close" and enjoy the pic­turesque beau­ty of Barn­sta­ble Har­bor. Barnstable's 10–12 foot tides offer you the chance to trav­el deep into the marsh­es, as well as almost walk on water.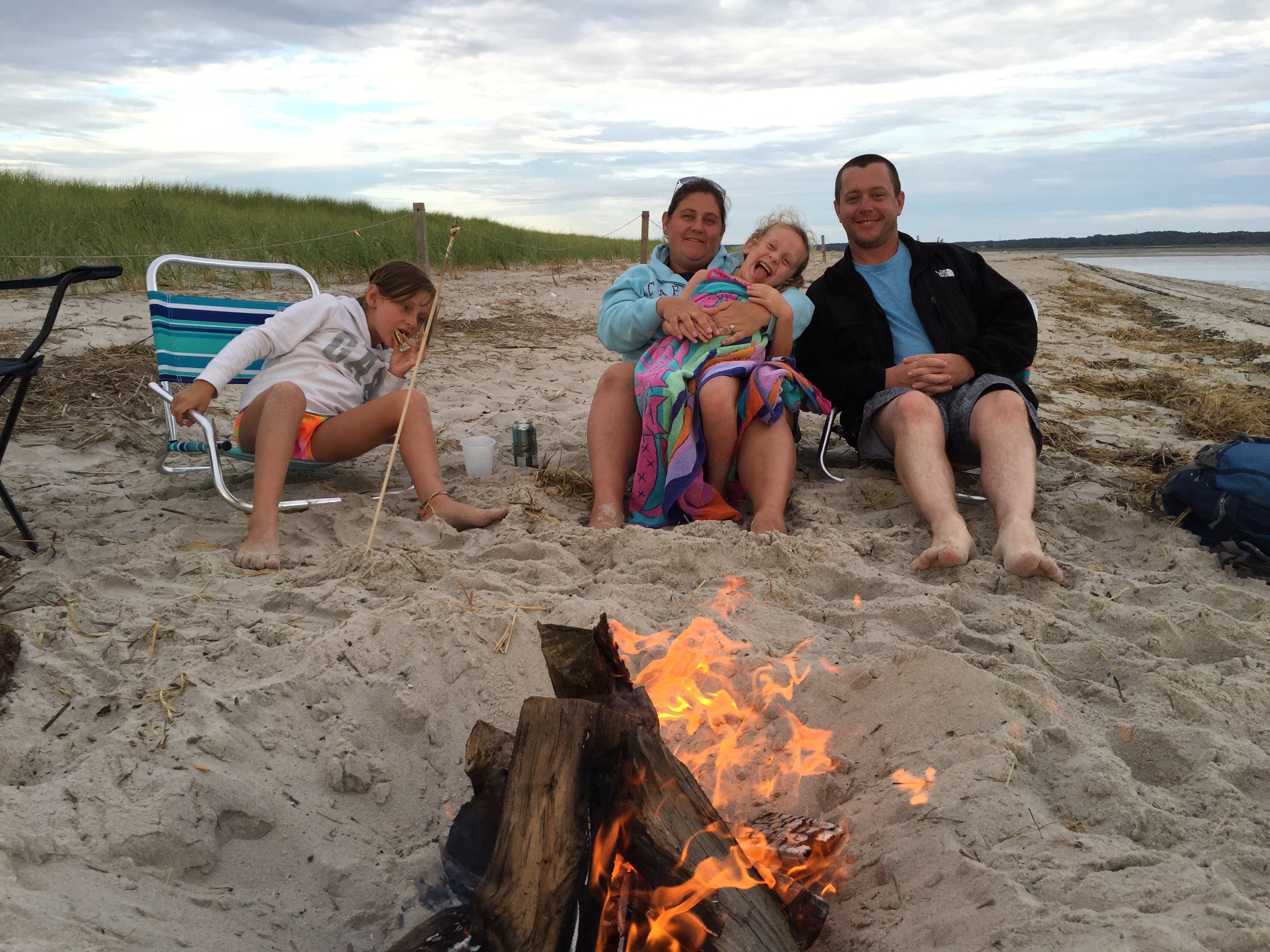 Salty Fly Cape Cod offers Catered Din­ner Pic­nics on Sandy Neck. Live like a local Cape Cod­der and enjoy a once in a life­time expe­ri­ence with Chef Sal­ly & Capt'n Avery. Watch the sun­set and the moon­rise as you sit around the camp­fire enjoy­ing fine food on Barn­sta­ble Harbor's Sandy Neck.
We will pick you up at the Barn­sta­ble Mari­na and trans­port you to Sandy Neck. Wait­ing for you will be Chef Sal­ly, a camp­fire, beach chairs and some good home-cook­ing. Casu­al attire and water shoes required. Bathing suit rec­om­mend­ed as you will have to get your feet and legs wet dis­em­bark­ing and board­ing the boat at Sandy Neck.