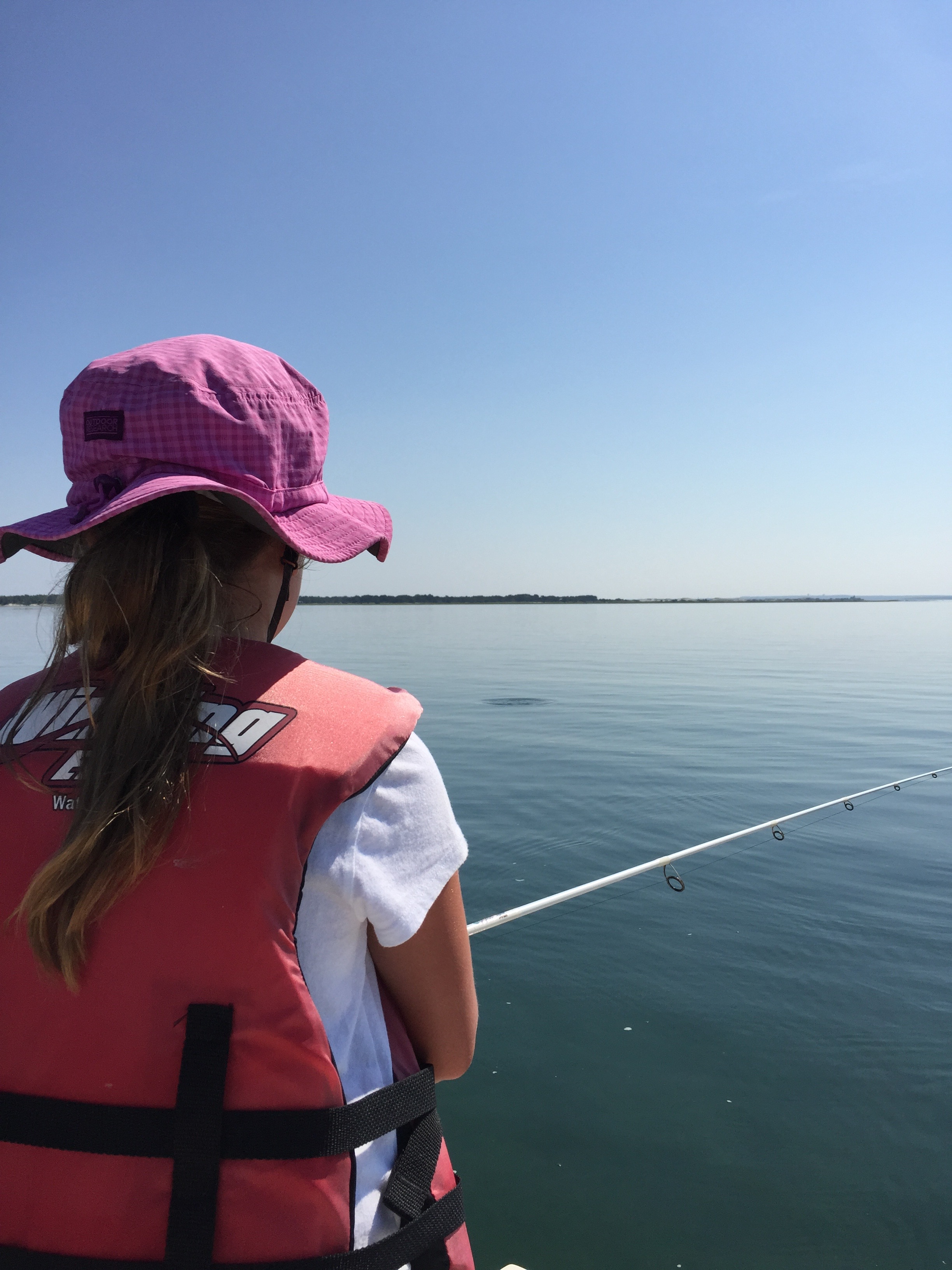 Directions to salty fly cape charters
Salty Fly Fishing Trips depart from:
Barn­sta­ble Marine Ser­vice Fuel Dock
92 Freez­er Road, Barn­sta­ble, MA (GPS Address)
-Go through fence/gate, park, and pro­ceed to fuel dock to find Salty Fly Cape Cod
NOTE: Google Maps GPS often takes you to a pri­vate dock that is north of Barn­sta­ble Marine Ser­vice. If you find your­self here, turn around, make your next two left turns and pro­ceed to the open gate that is Barn­sta­ble Marine Ser­vice.
_____________________________________________________________________
Directions From Route 6 / Mid-Cape Highway Barnstable Marina Public Parking:
Take Exit 6: Route 132/ Hyannis-Barnstable
Exit ramp south­bound toward Hyannis
Left turn at 2nd set of lights onto Attucks Lane
Go left at next light onto Phin­ney's Lane, north­bound toward Barn­sta­ble Village
Trav­el approx­i­mate­ly 2 miles to traf­fic light at Route

6A

Go straight through lights approx­i­mate­ly 1/4 mile.
As soon as you see Barn­sta­ble Mari­na, make a sharp left turn
Then a sharp right turn at the Har­bor­mas­ter Shed
You may park inside the gate at Barn­sta­ble Marine Service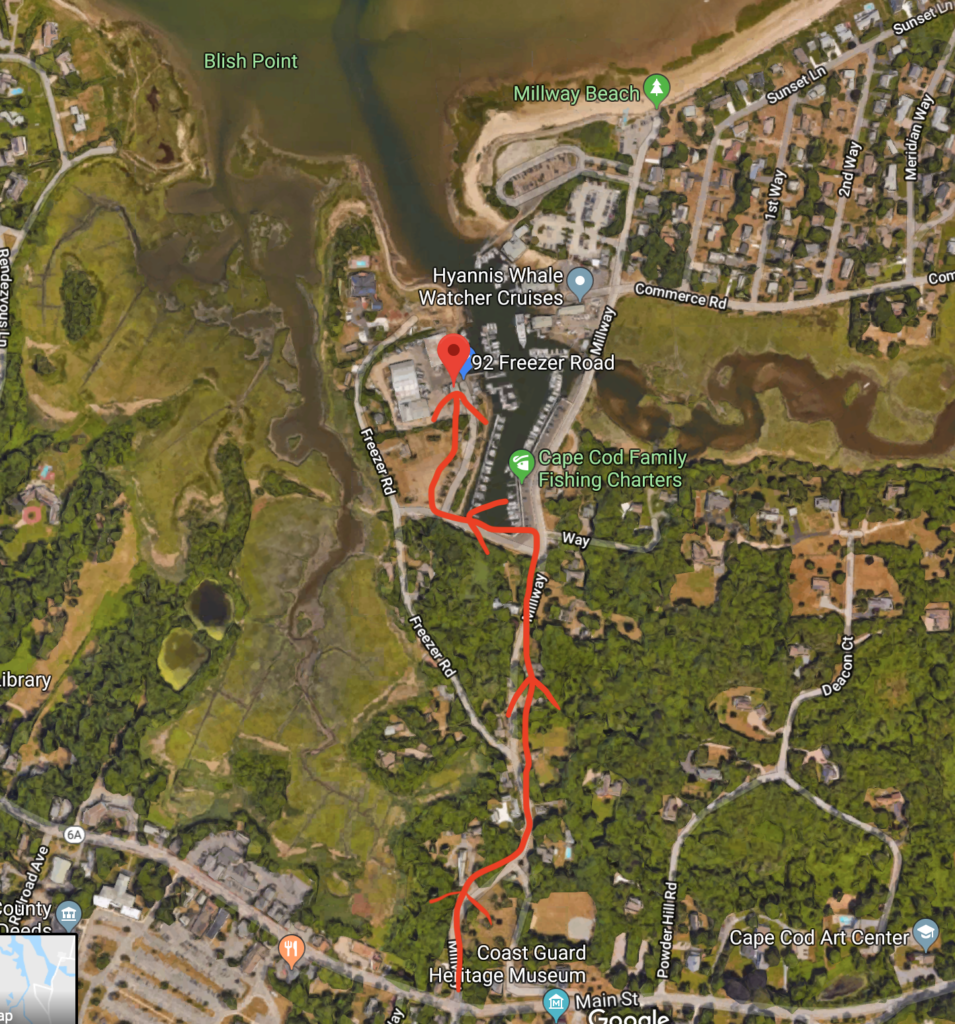 This is a pic­ture of the gate to Barn­sta­ble Marine Ser­vice fuel dock from where the Salty Fly Cape Cod Char­ters departs.
salty fly Cape Cod Fly Fishing Charters
Best Inshore Fish­ing on Cape Cod Bay