Boat in, fish caught and the 2023 season begins!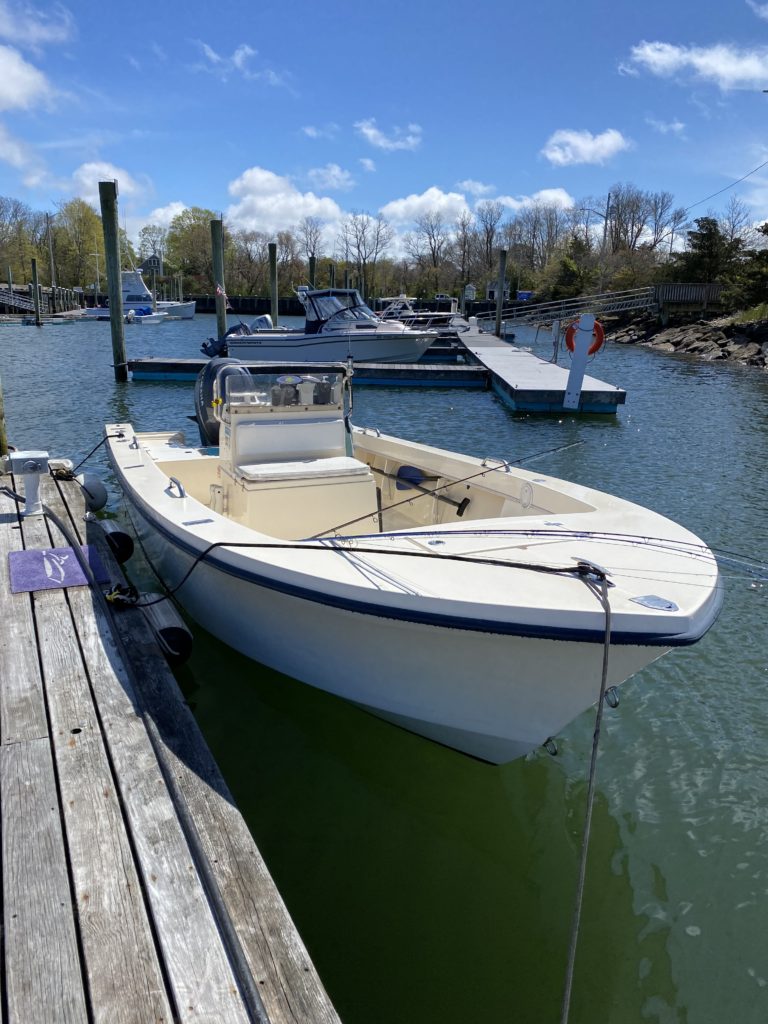 The day was gray, the wind still blowing from the northeast. It was time to launch the boat! All went smoothly with the newly rebuilt engine. Thank you Brian's Outboards and Toni Marine for the amazing rebuild of my 2004 Yamaha 150 HP engine! My rebuilt engine runs like butter, just so smooth… better than new!
Next came the fishing part of the day. Cinco de Mayo is not only my niece's birthday (Happy Birthday Kira!) but for me marks the beginning of the arrival of striped bass to Barnstable Harbor. This Cinco de Mayo stood up to its reputation.
It's not so easy to take picture of your own fish nevertheless, here's the first fish caught on board my boat this season. Ooh, and it was caught by me! One of the few that will have that I will catch as guiding isn't about fishing, it's really about guiding.
And the day got even better and bigger. Fish #2 took the clouser fly just as it landed. Gills flared! Boom! We were off to the races. And although I didn't get to see any backing, the fish was on the reel immediately.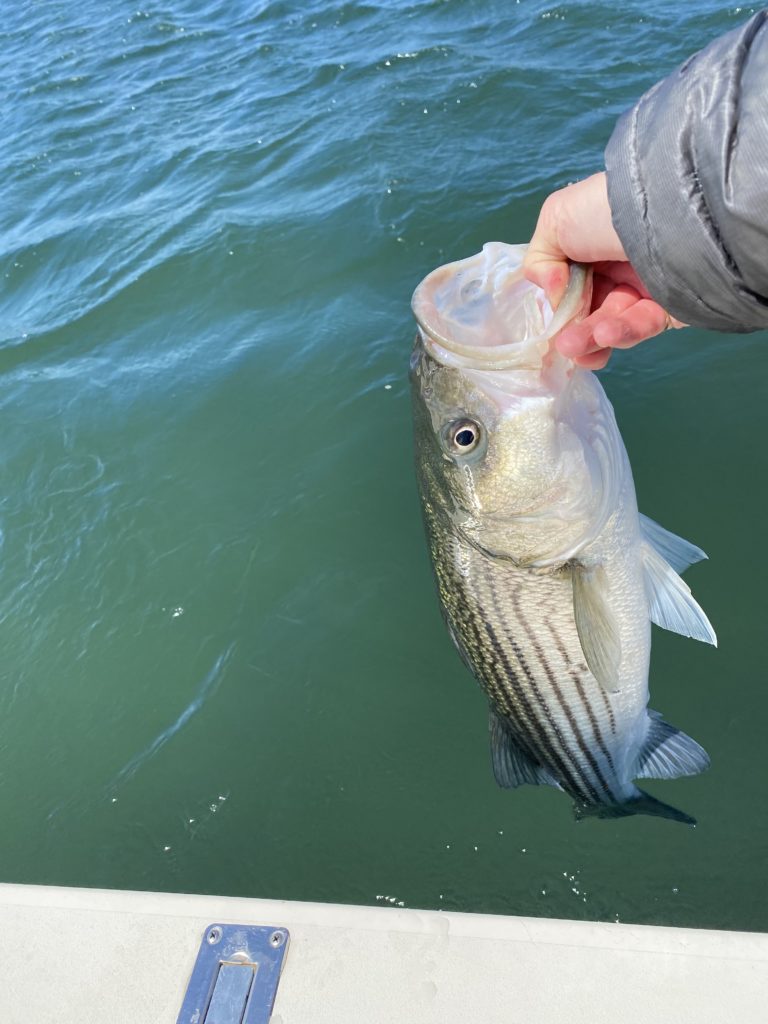 And the sun came out! What a nice way to start the 2023 season!
And BTW, spring stripers are the best. Schoolies yes, but big schoolies!!!!!
NOTE: Massachusetts Striped Bass regulations are being updated. New Rule: 1 Striped Bass per Angler, no smaller than 28″ and no larger than 31″. It's a new smaller slot limit. The goal is to preserve not only "year classes" of stripers but also the larger breeding female fish that produce many more eggs than the smaller fish. Striped bass are on the decline and these management decisions are designed to preserve the fishery. Salty Fly Cape Cod practices "catch & release". I use single barbless hooks in both fly and spin fishing situations. And although I allow one or two fish photos, when we really get into the fish, I release them with as little fanfare and interaction as possible. Further, I utilize heavy-ish leaders and 14 lb. test line on my spinning rods to ensure that fish can be brought to the boat as quickly as possible.