Cape Cod Saltwater Flies
Olive and white, olive and white, olive and white. Those are the col­ors of the clouser flies that I've always said are the THE CAPE COD SALTWATER FLIES.
But not this year. Nope. Every­thing is dif­fer­ent this year. The fish were two weeks late, they showed up and dis­ap­peared, re-appeared, and the Cape Cod Salt­wa­ter Flies clouser col­or of choice: CHARTREUSE AND WHITE!
A recent client said to me, "it's always cool when fish behave fishy". I'm not sure that the col­or choice of char­treuse and white isn't fishy, after all, there are plen­ty of these flies avail­able in fly fish­ing stores, how­ev­er, my local "fish behav­ing fishy" have always pre­ferred olive and white!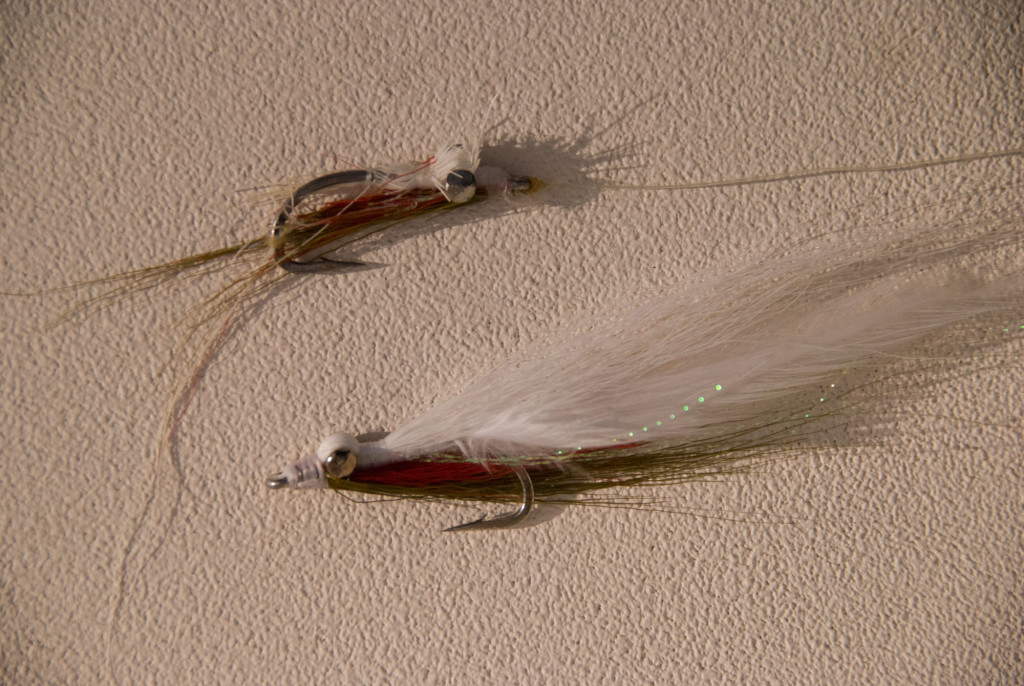 Which brings me next to the pur­chase of flies at the fish­ing store. They say that most flies are tied to attract fish­er­men, not so much fish. True or not, the pic­ture above tells the sto­ry. The fly on the top was still catch­ing fish when it was retired for the sea­son because the sea­son end­ed. Many times I have had an angler request a new fly because they felt that the fly on the end of their leader was too beat up to catch a fish. If the eyes have popped out, they get a new fly, oth­er­wise, I rec­om­mend that they keep fish­ing with ragged fly and see what hap­pens. More often than not, they keep catch­ing fish.
What­ev­er the col­or of fly, I'm ready to go. So if those fishy act­ing fish change their mind, there's always pink and white!
Capt. Avery Revere, June 18, 2018