Epic is not a term that I use lightly, definitely not when it comes to fishing. However, there is simply not a better word for this year's season. The pictures tell it all…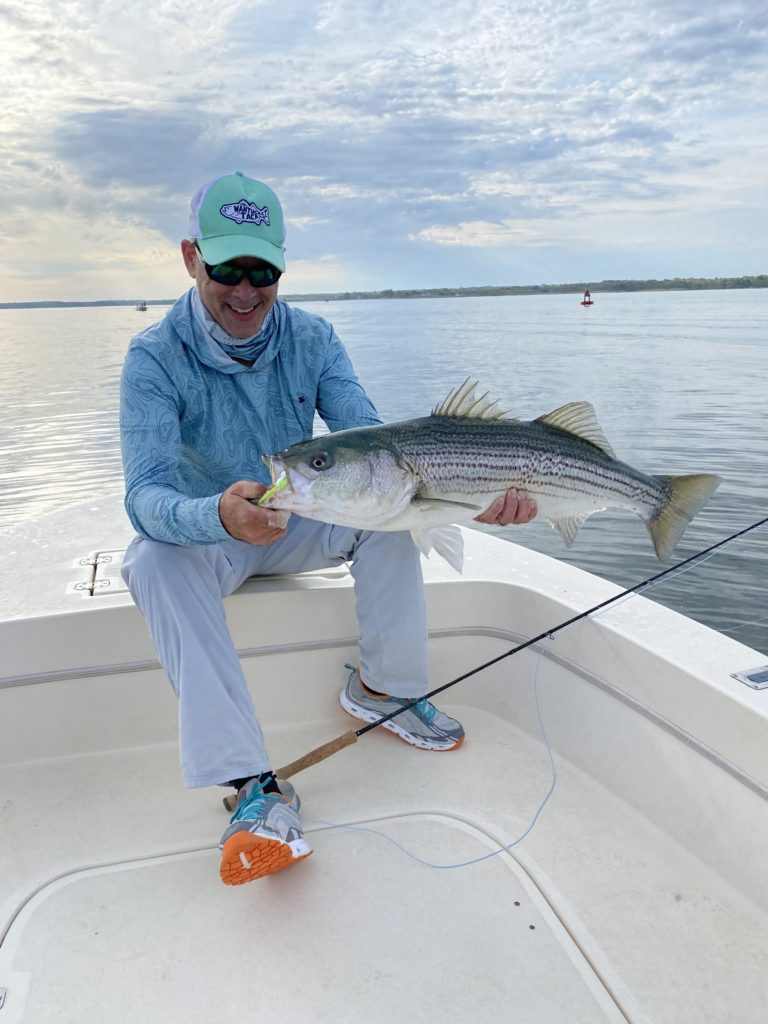 The fish above was caught with a gurgler fly, a surface fly. The fish first slapped the fly with its tail, then took the fly in its mouth. Boom! Game On! The top water action was HOT!!!! Clouser patterns weren't bad either.
Albie Snax and Sluggos had their role as well. Big fish hook-ups were the order of the day!!!!
And the fish were eating 3″ sand lances (sand eels). Lots of them.
It's impossible to guess why there are so many big fish around. I doubt it's because the fish have learned about the new reduced slot limit (28″-31″). Fish can't read, they don't listen to the radio, and their internet connection has always been slow. Perhaps 5G sends signals that we will never understand. For whatever reasons, the big fish are here!!!!
I still have spots here and there, and when the fishing is this good, I can make some extra room. Bring your own fly rod, or use mine. If spin fishing is your gig, I've got everything you will need to have your chance at hooking some of these big stripers.
Finally, if you are into surf fishing, check out Facebook Marketplace where I'm selling some nice lightly used fishing rods (and a tuna rod/reel set-up).
epic fishing