Fishing with masks and Buffs isn't really the "new normal", it's really the old normal. Perhaps the most significant difference is that the mask covers the nose. And, like all glasses wearers know, this is a recipe for fogged glasses.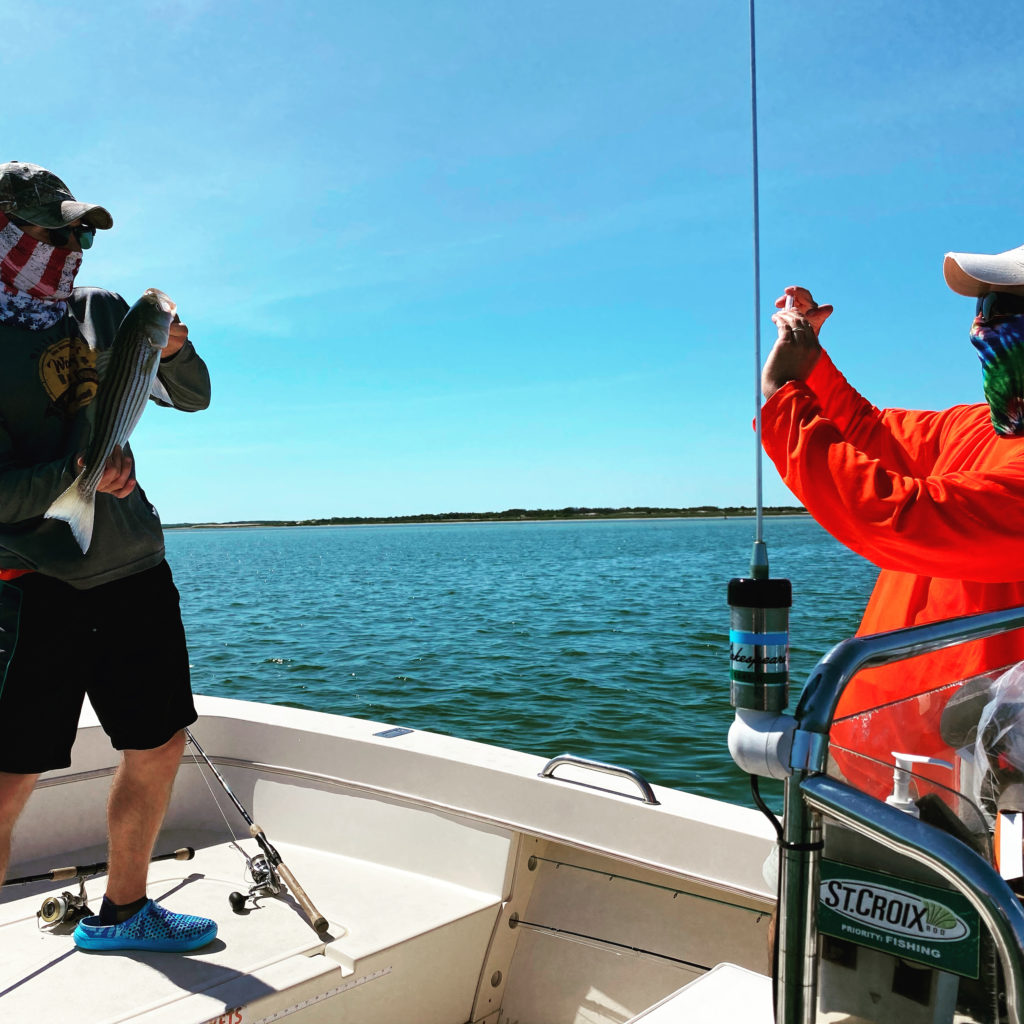 It's been a couple of weeks now since Massachusetts Governor Baker re-opened the "boats for hire" charter fishing industry. Social distancing is required, i.e. 6 feet between captain and clients. My solution to this is simply, clients get the bow (console forward) and I get the stern (console aftward).
Of course, the combination of open air and fishing with masks and Buffs results in a pretty safe experience for all on board. As the guide, one of my jobs is to handle the fish. A 7'6″ St. Croix Saltwater Fishing Rod is nice measure of distance.
Then there's the fishing and the fish are cooperating. The pictures above are from a recent Barnstable Harbor trip where the squid were going wild, and so were the fish.
Fishing with masks and Buffs…
Learn more about fishing with Salty Fly Cape Cod, Capt. Avery, and Barnstable Harbor here.
Salty Fly Cape Cod specializes in fly fishing but offers both light tackle spinning trips and harbor tours. As a client recently noted, a fishing trip with Salty Fly Cape Cod is both a history lesson and a nature tour.