Fish­ing with masks and Buffs isn't real­ly the "new nor­mal", it's real­ly the old nor­mal. Per­haps the most sig­nif­i­cant dif­fer­ence is that the mask cov­ers the nose. And, like all glass­es wear­ers know, this is a recipe for fogged glasses.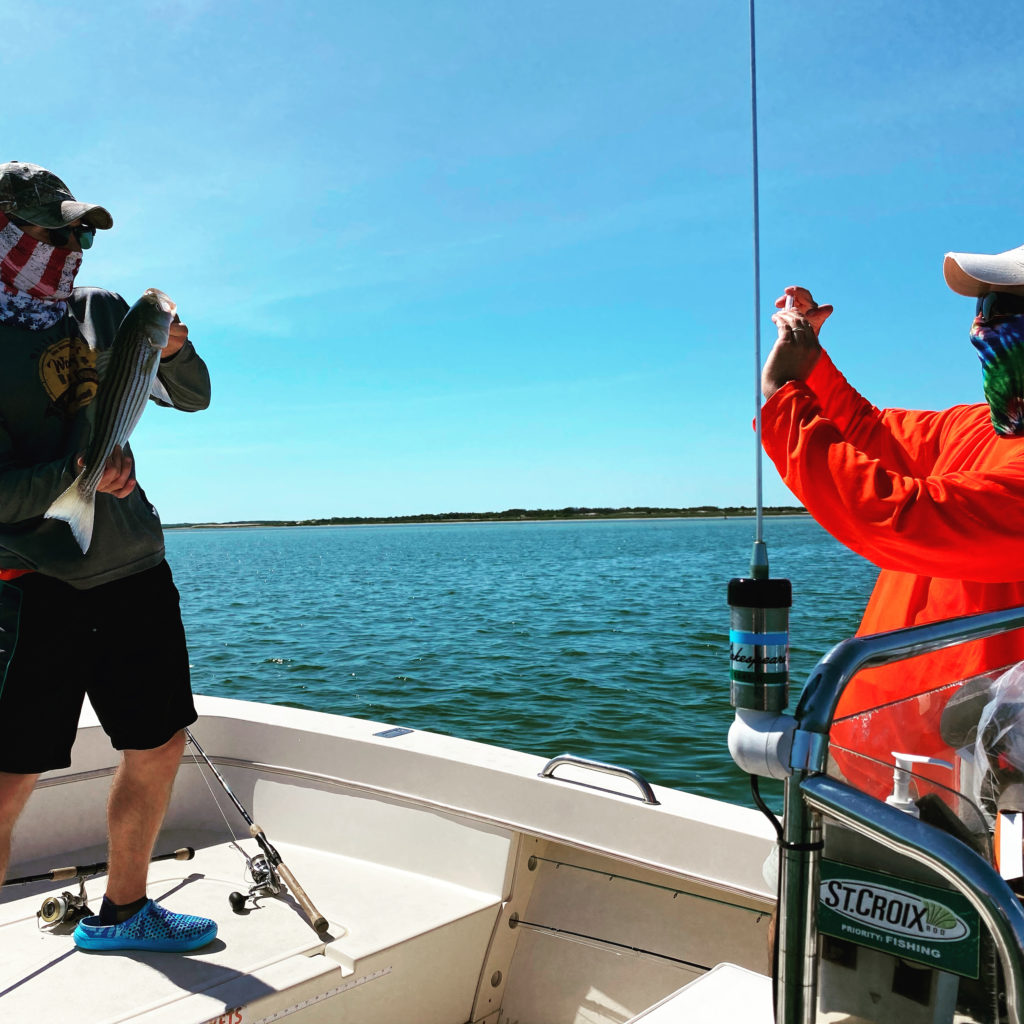 It's been a cou­ple of weeks now since Mass­a­chu­setts Gov­er­nor Bak­er re-opened the "boats for hire" char­ter fish­ing indus­try. Social dis­tanc­ing is required, i.e. 6 feet between cap­tain and clients. My solu­tion to this is sim­ply, clients get the bow (con­sole for­ward) and I get the stern (con­sole aftward).
Of course, the com­bi­na­tion of open air and fish­ing with masks and Buffs results in a pret­ty safe expe­ri­ence for all on board. As the guide, one of my jobs is to han­dle the fish. A 7′6″ St. Croix Salt­wa­ter Fish­ing Rod is nice mea­sure of distance.
Then there's the fish­ing and the fish are coop­er­at­ing. The pic­tures above are from a recent Barn­sta­ble Har­bor trip where the squid were going wild, and so were the fish.
Fishing with masks and Buffs…
Learn more about fish­ing with Salty Fly Cape Cod, Capt. Avery, and Barn­sta­ble Har­bor here.
Salty Fly Cape Cod spe­cial­izes in fly fish­ing but offers both light tack­le spin­ning trips and har­bor tours. As a client recent­ly not­ed, a fish­ing trip with Salty Fly Cape Cod is both a his­to­ry les­son and a nature tour.