Perhaps it's the smoke (Canadian wildfires), or maybe it's the French Open Men's Semi Finals with the young Spanish star Carlos Alcaraz facing 46 year old Novak Djokovic, that finds me indoors updating my website. In reality, it was yesterday's trip with a 9 1/2 year old girl that inspires me. Although this young fisherman did not try her hand at fly fishing, there is no doubt that she will one day join the ranks of Fly Girls.
The truth is that this post has been in the back of mind since last summer when I spied a young client checking herself out in the car windows as she prepared to go fishing. Young H… had it down! At 14 years old she was already a Fly Girl!
It is so exciting to see young women not only getting into the sport of fly fishing, but to see that they've created a "look" that the even youngest generation is emulating. The look involves a "truckers hat", a buff, and sunglasses (often perched atop the cap when not actually fishing).
Of course, being a Fly Girl is not just about the look, in fact, it's really about the desire to fish. Both of my clients revealed this to me. Both were earnest in their desire not only to catch fish but to learn how to catch a fish.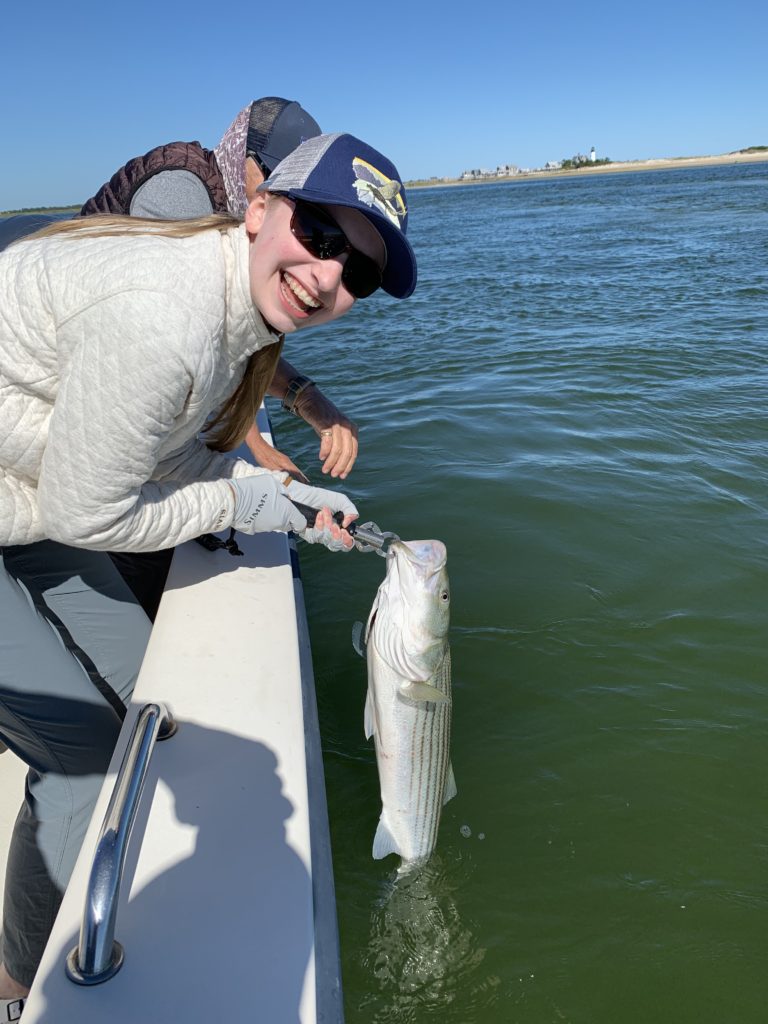 As a older Fly Girl myself, I love the opportunity to share my fly fishing knowledge and skills with young fishers of any gender. It's not just sharing the fishing skills, but also the knowledge of the fishery and the environment.
Casting for Recovery
More than several years ago I had the opportunity to volunteer as an instructor for Casting for Recovery. CFR is an organization that provides fly fishing retreats for women that have undergone breast cancer treatments. Part of reasoning behind CFR is that the action of casting a fly rod benefits the rehabilitation of the upper body that has been impacted by the treatment. What struck me was that many of the women I chatted with mentioned that they had spent their entire lives in service to their families. These retreats were an opening for them to make time and space for themselves, and to spend it in nature.
I believe that these young Fly Girls are already on a path of self discovery that will enable them to maintain a healthy balance between self care and family life. Girls and women are making their mark in sports across the globe. As a big fan of women's basketball, I find just watching the WNBA games to be empowering. Participation in sports can not be underestimated as critical to development of self esteem, team building, and so much more.
Sharing time on the water with young Fly Girls is time that I will treasure forever, and I hope the same is equally true for them.