Today, the final day of February, the snow is flying and I'm "romancing the sea" with a book that embodies the "a love of saltwater fishing". Artist Kib Bramhall's "Bright Waters, Shining Tides" will make everyone want to become either a fisherman, an artist, or both.
Punctuated by stunningly beautiful classic seascapes painted by its author, "Bright Waters, Shining Tides" chronicles a history of fishing for striped bass in the northeast. Most of Mr. Bramhall's fishing takes place on Martha's Vineyard, however, eventually he finds himself chasing bonefish and permit on tropical shores.
Kib Bramhall is my father's generation. It was generation that "kept" all of the fish that they caught. "Catch & Release" had not yet been considered. And back then, the stripers were big and bountiful.
Reading Kip's stories, I am reminded of my grandfather. My grandfather owned a 20′ "clinker built" Lyman. The smell of ether will always bring back memories of my grandfather. Ether was used to start the reluctant salt-caked engine. It seemed that colorful language was another element integral to getting that boat underway.
My grandfather also had smaller boat. The "tin boat"was powered by a crusty green Johnson outboard. Those were the good old days…
a love of saltwater fishing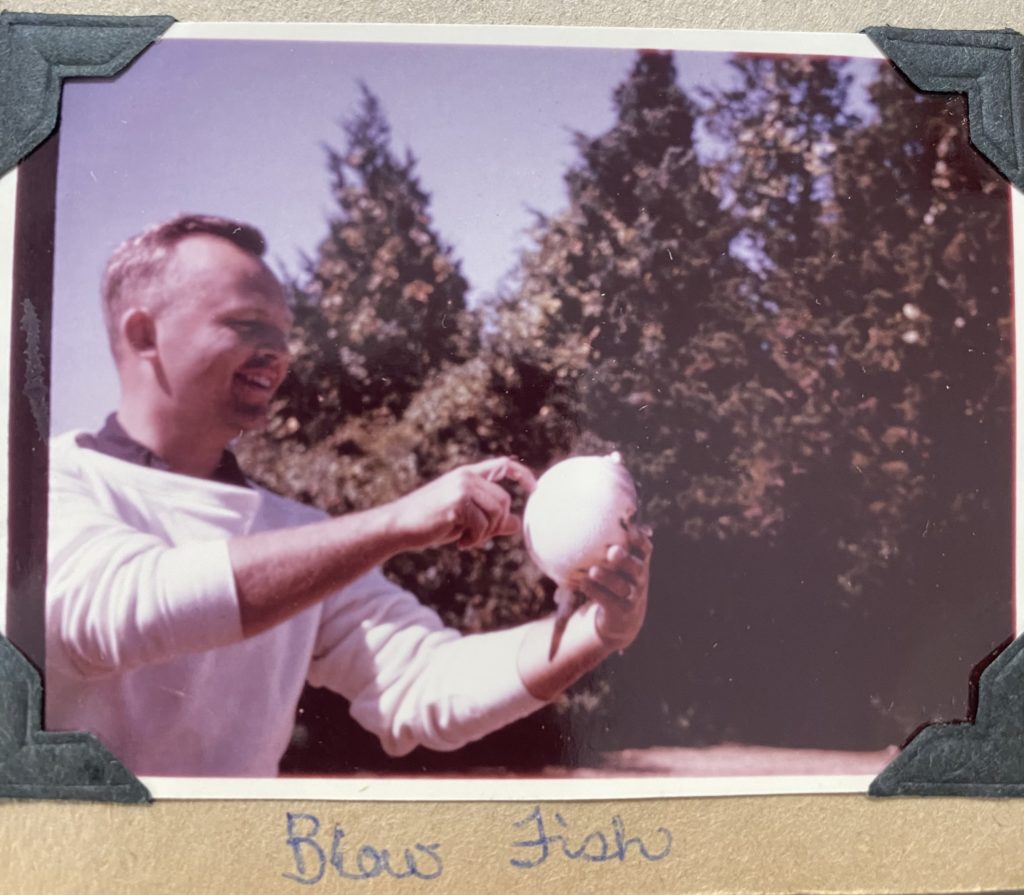 My father was a fisherman. My grandfather was a fisherman. It's no wonder I too am a fisherman.
Like Kib Bramhall, I remember catching my first striped bass. The event is immortalized in a Kodak moment. My brother caught a tautog, I caught a striper! And although the striper was a smaller fish, it was a striped bass… and…bragging rights abounded…
Unfortunately, like so many things, Kib's book is no longer in print. To buy one on Amazon is expensive whether new or used. However, a love of saltwater fishing will live on for generations.
And the sea will always be my true love.
romancing the sea