Today, the final day of Feb­ru­ary, the snow is fly­ing and I'm "romanc­ing the sea" with a book that embod­ies the "a love of salt­wa­ter fish­ing". Artist Kib Bramhal­l's "Bright Waters, Shin­ing Tides" will make every­one want to become either a fish­er­man, an artist, or both.
Punc­tu­at­ed by stun­ning­ly beau­ti­ful clas­sic seascapes paint­ed by its author, "Bright Waters, Shin­ing Tides" chron­i­cles a his­to­ry of fish­ing for striped bass in the north­east. Most of Mr. Bramhal­l's fish­ing takes place on Martha's Vine­yard, how­ev­er, even­tu­al­ly he finds him­self chas­ing bone­fish and per­mit on trop­i­cal shores.
Kib Bramhall is my father's gen­er­a­tion. It was gen­er­a­tion that "kept" all of the fish that they caught. "Catch & Release" had not yet been con­sid­ered. And back then, the stripers were big and bountiful.
Read­ing Kip's sto­ries, I am remind­ed of my grand­fa­ther. My grand­fa­ther owned a 20′ "clink­er built" Lyman. The smell of ether will always bring back mem­o­ries of my grand­fa­ther. Ether was used to start the reluc­tant salt-caked engine. It seemed that col­or­ful lan­guage was anoth­er ele­ment inte­gral to get­ting that boat underway.
My grand­fa­ther also had small­er boat. The "tin boat"was pow­ered by a crusty green John­son out­board. Those were the good old days…
a love of saltwater fishing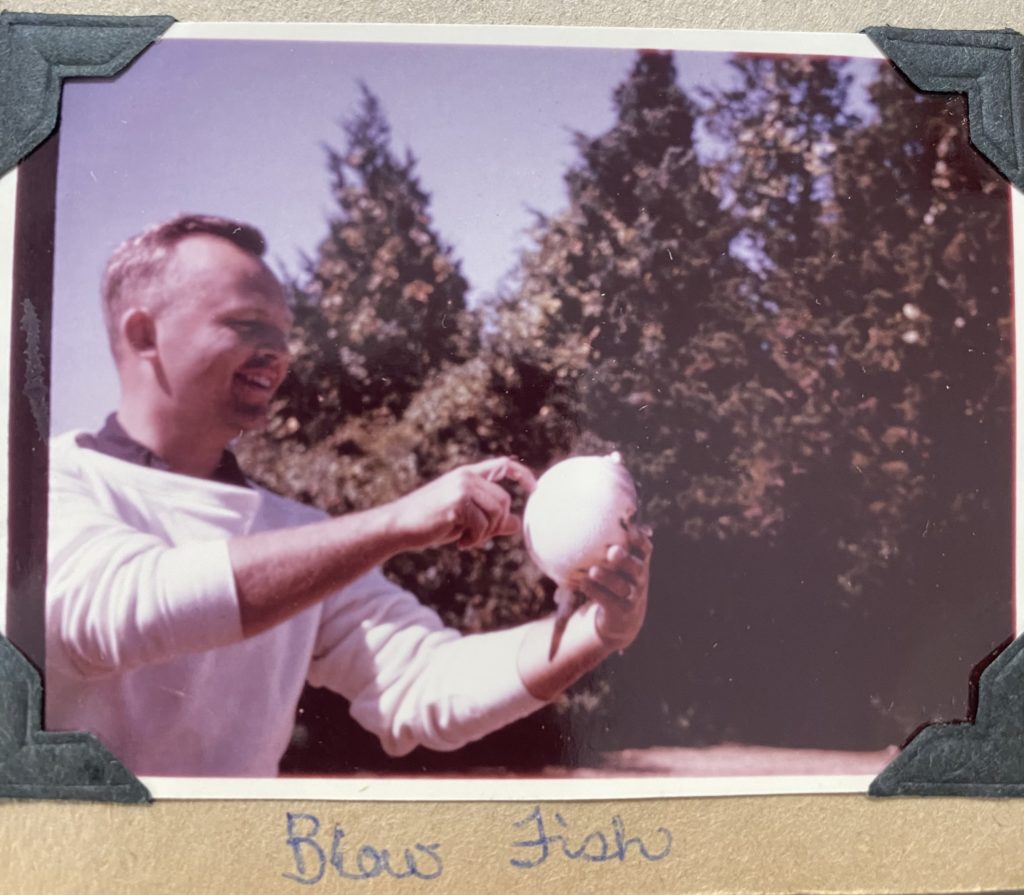 My father was a fish­er­man. My grand­fa­ther was a fish­er­man. It's no won­der I too am a fisherman.
Like Kib Bramhall, I remem­ber catch­ing my first striped bass. The event is immor­tal­ized in a Kodak moment. My broth­er caught a tau­tog, I caught a striper! And although the striper was a small­er fish, it was a striped bass… and…bragging rights abounded…
Unfor­tu­nate­ly, like so many things, Kib's book is no longer in print. To buy one on Ama­zon is expen­sive whether new or used. How­ev­er, a love of salt­wa­ter fish­ing will live on for generations.
And the sea will always be my true love.
romancing the sea