Have you ever had Striper Thumb? Of course you have. It's that rough skin that develops on the inside of your thumb after you've unhooked a bunch of striped bass. For some, that rough skin turns into a callous.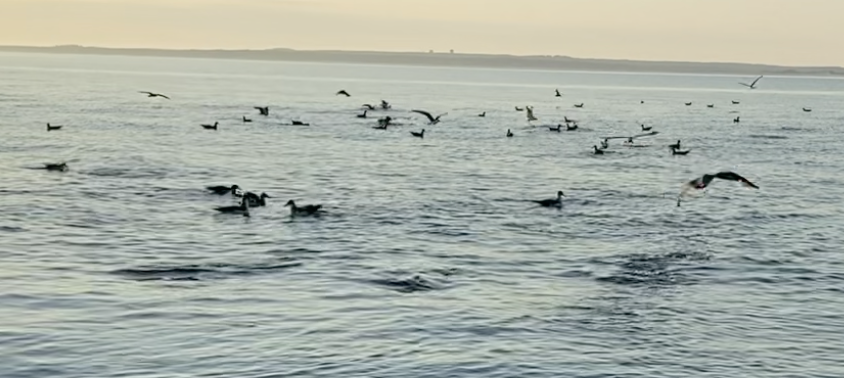 Striper Thumb is most common on days with scenes similar to the one above. Birds diving above breaking fish are a great indication that you may get back to the dock with a good case of Striper Thumb.
Unfortunately, Striper Thumb is sometimes accompanied by hook scratches. I'm an experience striper guide, and I have released a lot of fish. Nevertheless, sometimes those hooks find their way near my skin causing painful scratches. You know it's been a busy few days of catching when I show up at the dock in the morning with band-aids around my thumb and fingers. This definitely happens to me during the fall blitz.
The Fall Blitz Begins
Today was the best day of fishing since early in the season. Birds and breaking fish were everywhere. Where is everywhere? You'll have to book a charter with me to find out, but suffice it to say, there's no replacement for insider info when it comes to fishing. Well, of course there is always dumb luck.