This sea­son was unlike any oth­er. The clients were the best, the gas prices were very high, the fish were very fick­le, and the cap­tain had a fan­tas­tic year! Thanks for a great season!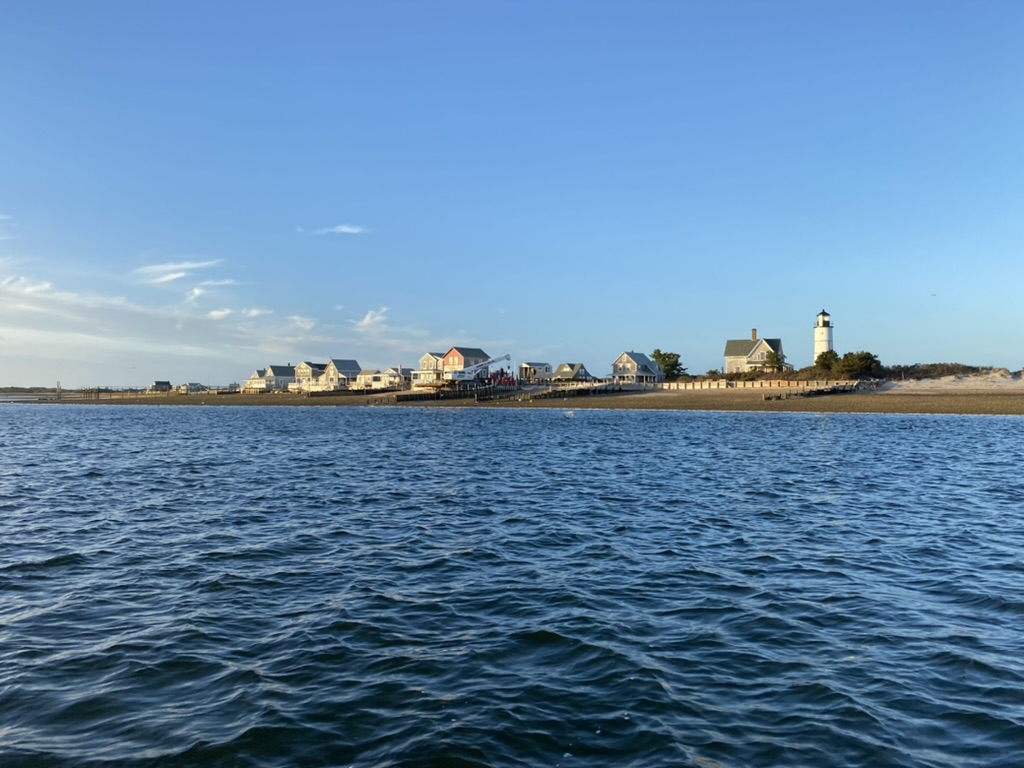 2022 from my per­spec­tive will be remem­bered as one of the tough­est sea­sons ever in terms of catch­ing. The fish were around, they were a size big­ger than last year, but they were sim­ply fick­le. Even dur­ing the fall blitz, which was pret­ty good, the fish were up for only a few moments. Fly fish­ers had to get there casts out to the break­ing fish very quick­ly. Spin fish­ers had an advan­tage, but nev­er­the­less were lucky to get more than two casts into blitz­ing fish.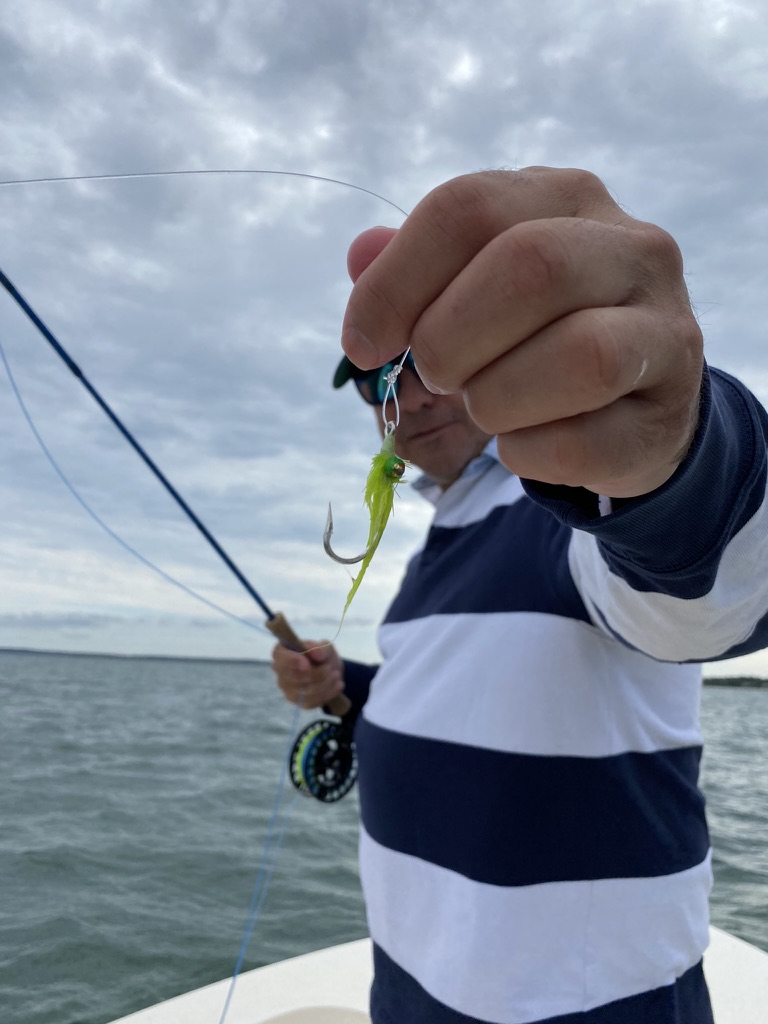 If it's not char­treuse, it ain't no use! This was the mantra of the fish­er­man above. Of course, this year, was an olive and white year. Not sure why, but it seemed that the fish were more attract­ed to the more "nat­ur­al" olive color.
Who knows what the 2023 sea­son will bring. I cer­tain­ly can't pre­dict. Until then, enjoy the hol­i­days and your win­ter (Think Snow!).
Thanks for a great season!