It's that time of year, the fish are around the corner. Dandelions speckle the fields, the lilacs are about sprout, and the grass needs mowing.
Cinco de May (May 5th) is opening day on Barnstable Harbor, so don't miss out!
SPOTS AVAILABLE IN BOTH MAY & JUNE!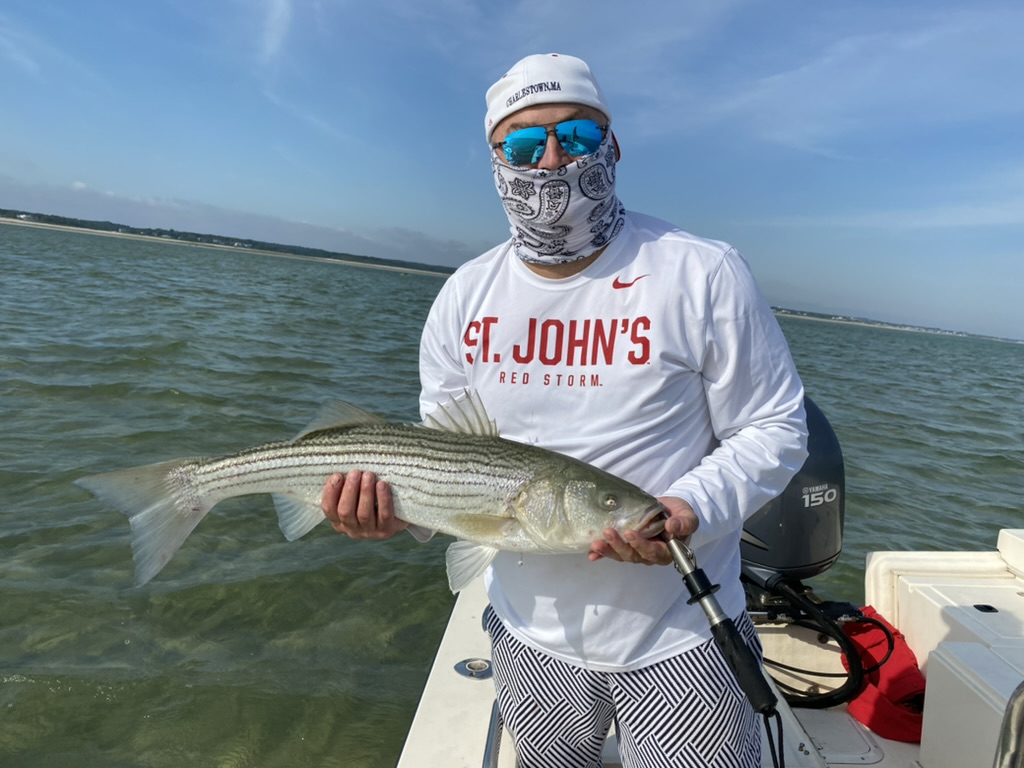 May and June are two the best months to fish. The weather can be iffy, but when you hit right, the fish are there. And the fishermen aren't… yet.
Seriously, don't miss out, spring fishing is the best!
The fish are around the corner
A final note, recently I was invited to do a presentation on fly fishing for an adult education class at Cape Cod Community College. I covered a lot of information on fly fishing in my 45 minute slot. One part of the presentation that many found interesting was a "slide" on how to get started with a fly fishing package for a reasonable price. Here's my recipe:
$500 – $700 Plan
•Rod/Reel Combo Package (8 or 9 weight) -LL Bean/Orvis
•Excellent Fly Line (RIO Outbound Short)
•Dacron Backing
•2-3 Tapered 7' Leaders (12 – 14 lb. Test)
•5—10 Saltwater Flies (small ones that are easier to cast)
If you want more details on how to put together this package, drop me an email or give me a call. Or better yet… BOOK A TRIP!