Spring is pop­ping up all over New Eng­land, even here on Cape Cod. Now is a great time to book your 2022 fish­ing trip(s). Your next fish­ing char­ter should be some­thing to look for­ward to, per­haps even the high­light of your Cape Cod vacation.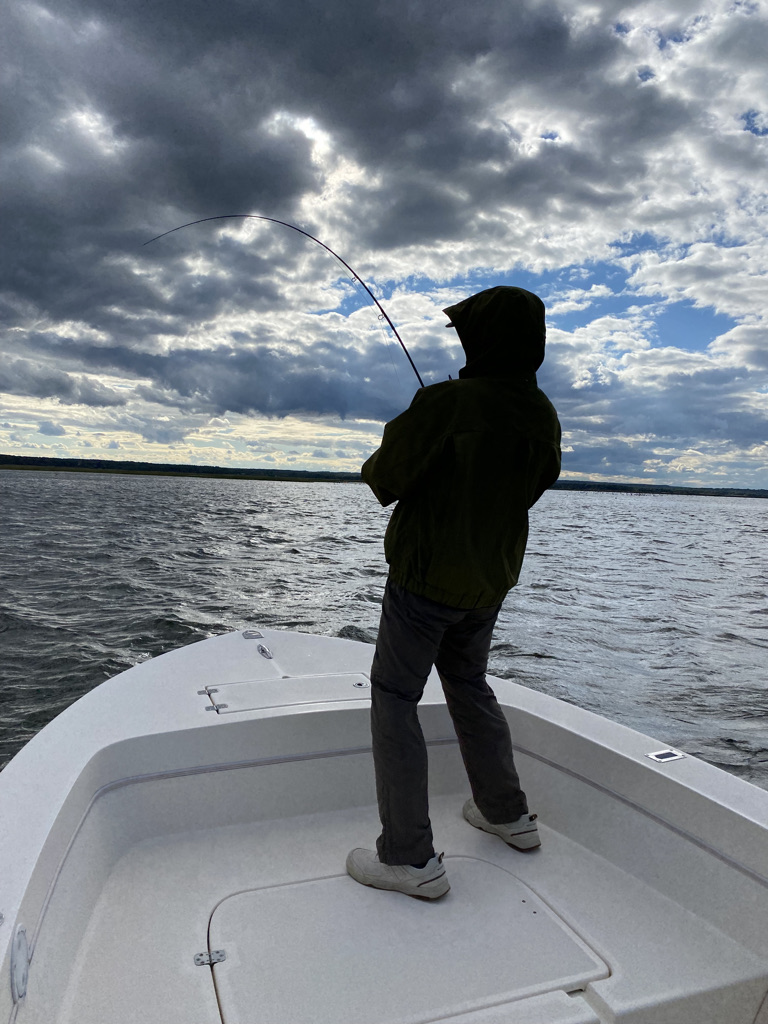 How do you know that Salty Fly cape cod Fishing Charters is your next fishing charter?
Are you a fly fish­er­man? Do you pre­fer light tack­le spin­ning gear? Inshore shal­low water and hands on fish­ing? If so, we could be your next fish­ing charter.
Or, do you pre­fer set­ting in for a long day of trolling in ocean waters? Enjoy­ing a beer and a cig­ar while the first mate sets your lines? If so, per­haps book­ing a trip with Cape Cod Fam­i­ly Char­ters , or with anoth­er char­ter busi­ness that offers this style of fish­ing would make your trip perfect.
Boat US pub­lish­es an infor­ma­tive mag­a­zine about boats and boat­ing. The lat­est issue fea­tures an arti­cle Avoid These Pit­falls On Your Next Fish­ing Char­ter. The num­ber one impor­tant tool for choos­ing your next char­ter trip is the tele­phone. Call the cap­tain and learn exact­ly what type of expe­ri­ence they offer and whether their trip meets your needs.
As a char­ter cap­tain, I take calls from many poten­tial clients. Some are the per­fect fit, oth­ers not so much. For exam­ple, my 20′ boat is suit­able for a max­i­mum of three guests. And, even three is a lot of peo­ple on the boat if every­body hopes to cast a fly rod. I often have to turn away clients as I am unable to meet their needs.
Call 508–362-5482 for more information on salty fly
Book­ing a fish­ing char­ter for your next vaca­tion isn't rock­et sci­ence, how­ev­er, it's worth the extra effort to make a few phone calls to ensure that your fish­ing trip is the best it can be.
Look for­ward to my next report "Demys­ti­fly Fish­ing: Mak­ing Fly Fish­ing Sim­pler".