The striper season is well underway, so it seems like a good time for …
An ear­ly July update…
Twen­ty years as a fish­ing guide has revealed to me many things. Fish­ing is not a sci­ence, some­times it is sim­ply dumb luck. Most fish­er­men are opti­mists, that's why they keep cast­ing. Clients will teach me some­thing, and often that some­thing is about fish­ing. And among oth­er things, the fish are not con­sis­tent year to year.
Yes, there are gen­er­al­i­ties, such as fall fish­ing (click this ink for a 2017 blog on Sep­tem­ber fish­ing) is usu­al­ly chas­ing break­ing fish under div­ing terns. July fish­ing is often qui­et and a great time to pur­sue the fish on local flats. How­ev­er, it has been my expe­ri­ence that year to year, the fish find dif­fer­ent areas of the har­bor to hang out.
Some of my favorite "go to" holes and places haven't been hold­ing fish this year. The down side is that I have to work a bit hard­er to find the fish. The up side is that I've found fish on the flats.
This is great news for the fly fish­er who is look­ing for a sight fish­ing adventure.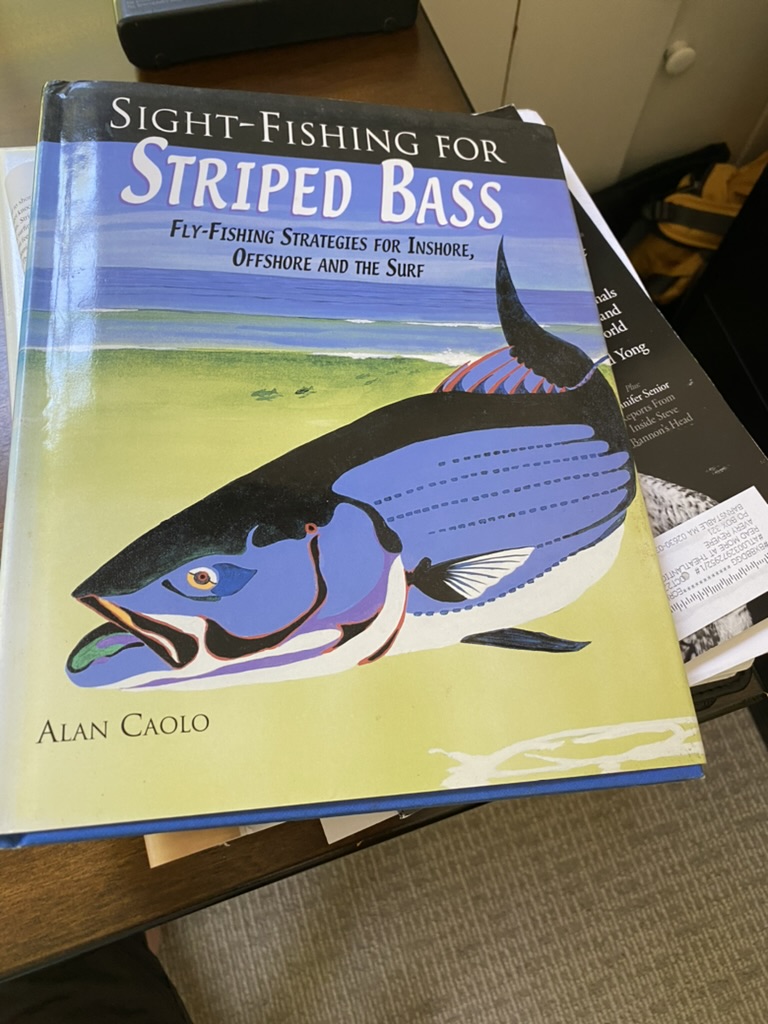 Alan Caolo's book Sight Fish­ing for Striped Bass has tons of great infor­ma­tion about stripers and their behav­ior on the flats. This book will enhance every­body's sight fish­ing expe­ri­ence whether fish­ing for bone­fish in Flori­da or the Bahamas, or fish­ing the north­east for stripers and even bluefish!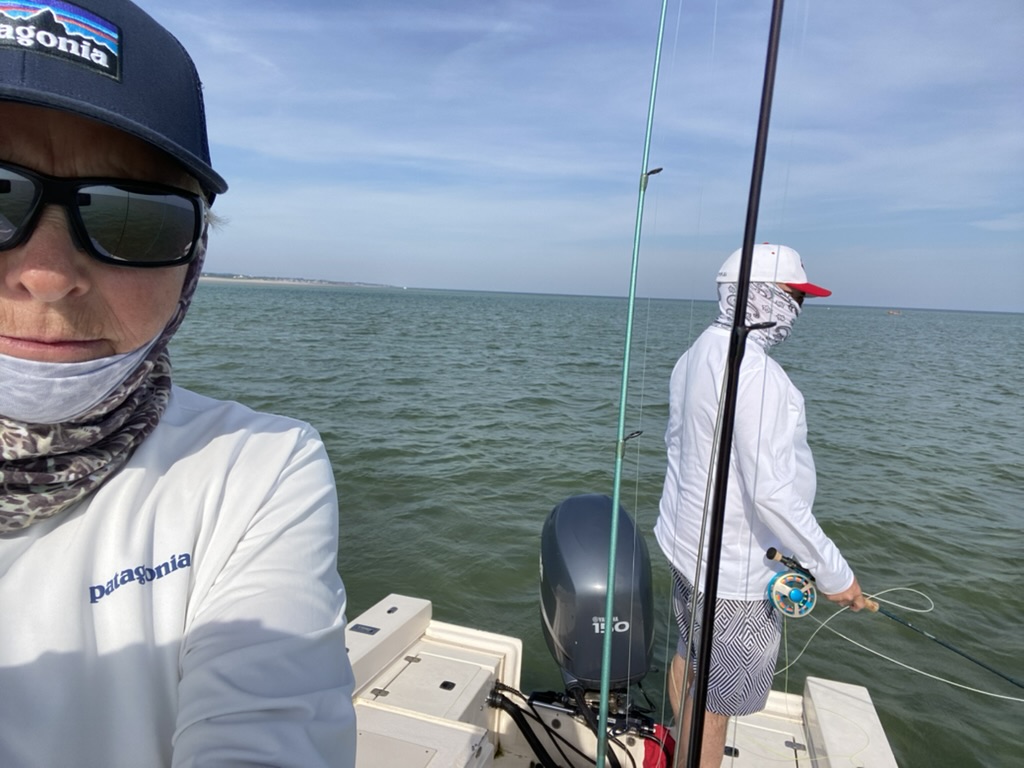 The oppor­tu­ni­ty to spot a striped bass in shal­low water, cast to it, and suc­cess­ful­ly "feed" it is unmatched. In my opin­ion, suc­cess­ful sight fish­ing is the grand prize of fly fish­ing. Some of my clients have for­mu­las for the val­ue of catch­ing a fish on the fly as com­pared to catch­ing a fish with spin­ning gear. For me, catch­ing a fish on the fly is priceless.
Barn­sta­ble Har­bor has some great flats fish­ing. If the tides are right, and the wind and weath­er are on our side, a trip to the Brew­ster flats might be worth­while. The Brew­ster flats go on forever!
Book a Salty Fly Cape Cod fish­ing trip today! Email or call!