The striper season is well underway, so it seems like a good time for …
An early July update…
Twenty years as a fishing guide has revealed to me many things. Fishing is not a science, sometimes it is simply dumb luck. Most fishermen are optimists, that's why they keep casting. Clients will teach me something, and often that something is about fishing. And among other things, the fish are not consistent year to year.
Yes, there are generalities, such as fall fishing (click this ink for a 2017 blog on September fishing) is usually chasing breaking fish under diving terns. July fishing is often quiet and a great time to pursue the fish on local flats. However, it has been my experience that year to year, the fish find different areas of the harbor to hang out.
Some of my favorite "go to" holes and places haven't been holding fish this year. The down side is that I have to work a bit harder to find the fish. The up side is that I've found fish on the flats.
This is great news for the fly fisher who is looking for a sight fishing adventure.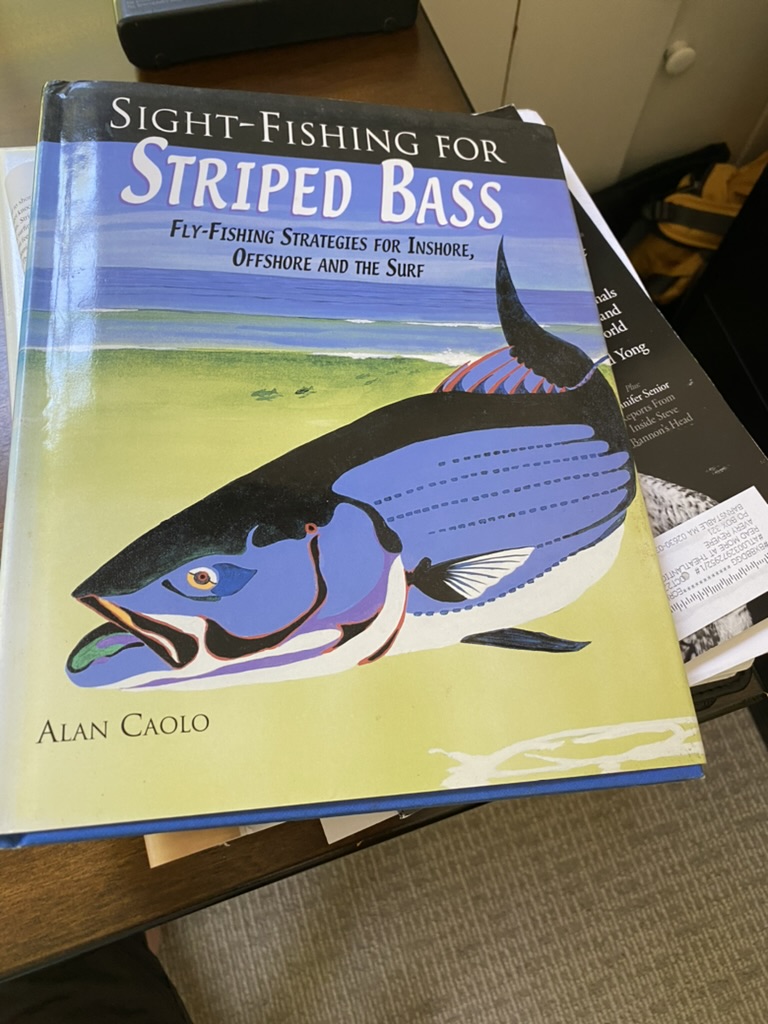 Alan Caolo's book Sight Fishing for Striped Bass has tons of great information about stripers and their behavior on the flats. This book will enhance everybody's sight fishing experience whether fishing for bonefish in Florida or the Bahamas, or fishing the northeast for stripers and even bluefish!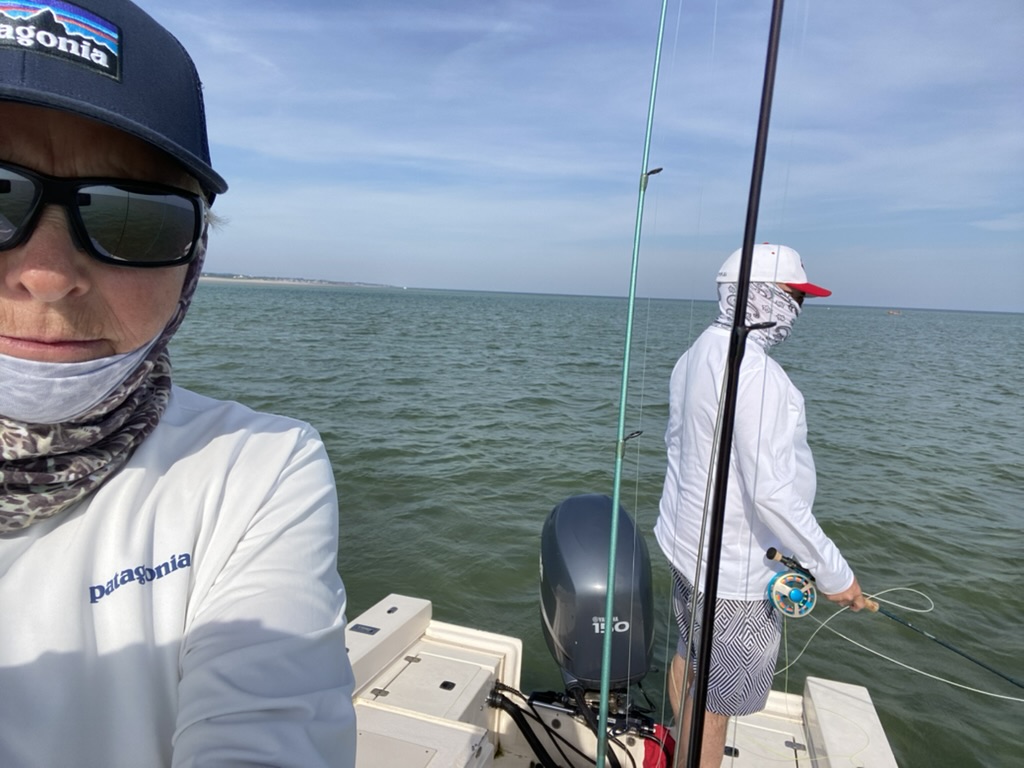 The opportunity to spot a striped bass in shallow water, cast to it, and successfully "feed" it is unmatched. In my opinion, successful sight fishing is the grand prize of fly fishing. Some of my clients have formulas for the value of catching a fish on the fly as compared to catching a fish with spinning gear. For me, catching a fish on the fly is priceless.
Barnstable Harbor has some great flats fishing. If the tides are right, and the wind and weather are on our side, a trip to the Brewster flats might be worthwhile. The Brewster flats go on forever!
Book a Salty Fly Cape Cod fishing trip today! Email or call!